Chemical Engineering Undergraduate Study Program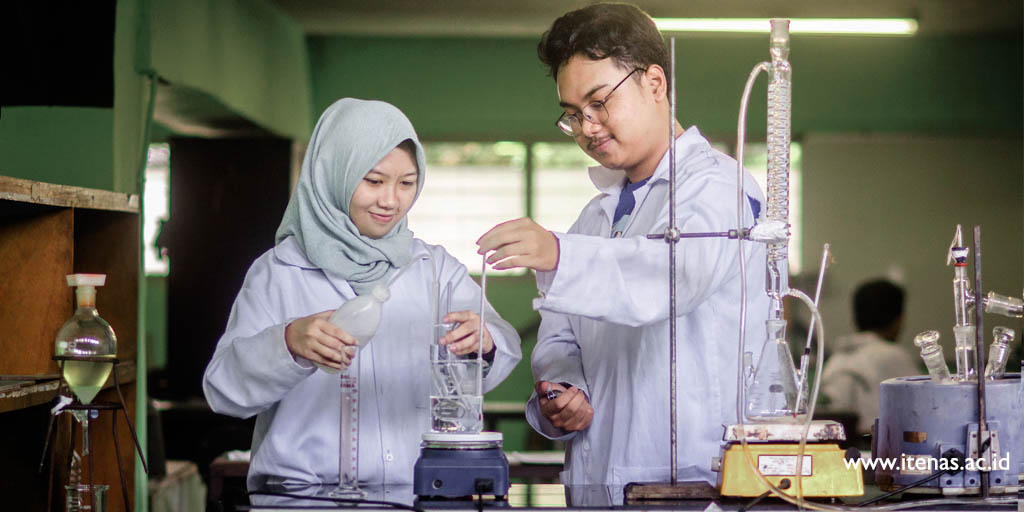 CHEMICAL ENGINEERING
Chemical Engineering studies chemical processes related to the transformation of raw materials into products through chemical and physical operations.
Chemical Engineering Education combines basic knowledge of chemistry, physics, mathematics, and biology with engineering principles, and economic and environmental considerations. The students will develop an understanding and skills in computational chemical engineering mathematics, process equipment design, chemical technology studies, chemical reaction engineering, industrial water and waste treatment, industrial microbiology, chemical project and industrial management, construction materials and corrosion, and plant design.
Vision

To excel in the field of natural resource processing technology that is sustainable and environmentally friendly in supporting national development in the era of global competition.
Mission

– Organizing a qualified Chemical Engineering undergraduate education program in order to set up graduates who are competitive and able to hold leadership roles based on their professional competencies in industry, government, education and research, and other workplaces.
– Developing science and technology on natural resources processing that is sustainable and environmentally friendly which is applicable and effective to support national development.
– Conducting basic and applied research in natural resources processing technology, which is potentially recognizable at the national, regional, and even international levels.
– Carrying out community services based on learning processes and academic research to meet the needs of the community.