As a campus that is located in the middle of a city surrounded by dense population areas, Itenas Bandung has the responsibility to keep its environment green in order to maintain certain areas of green open space within the campus. In terms of benefits, especially in terms of ecological functions, green open space acts as the "lungs" of the city with the green plants as a buffer zone to absorb carbon dioxide (CO2) levels, increase the amount of oxygen, lower down the temperature, become water catchment areas, and to reduce noise coming from outside campus.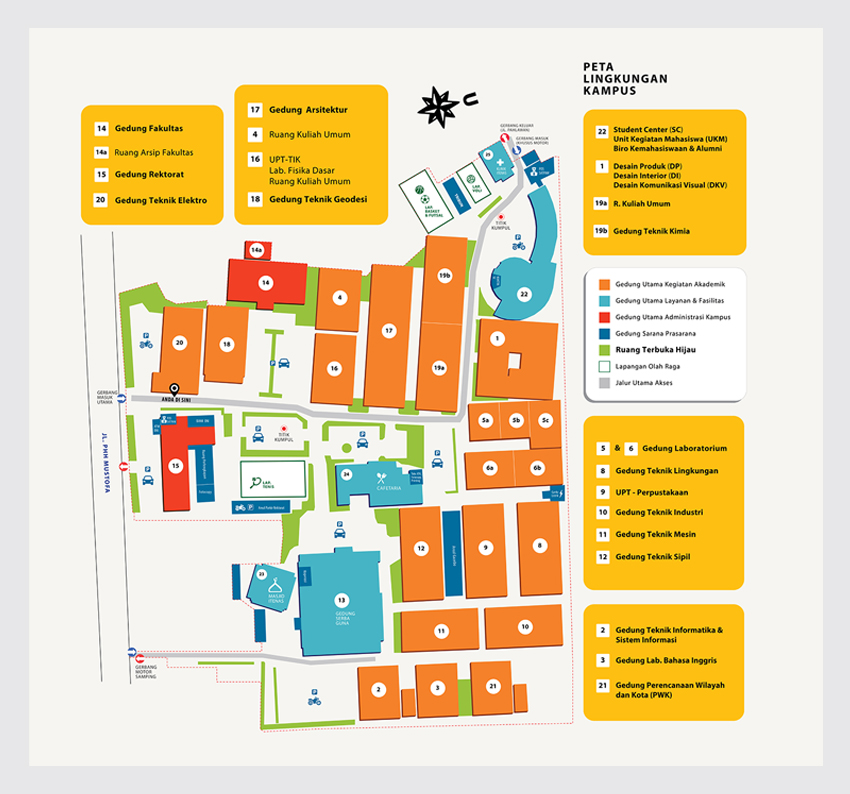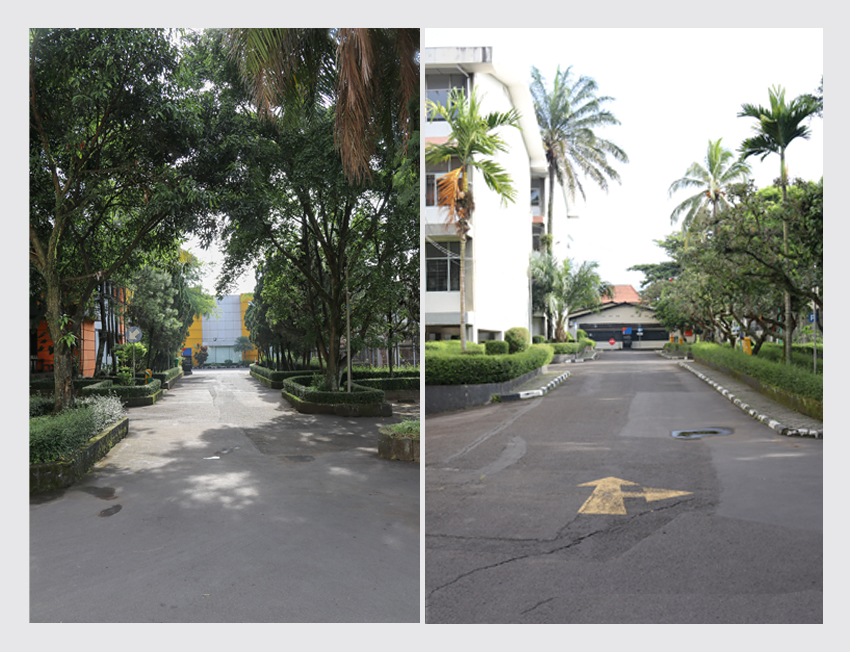 In addition, several programs conducted on the campus well support the United Nations' Sustainable Development Goals (SDGs) especially education quality, access to clean water and proper sanitation, cleaner and more affordable energy, and small-scale climate mitigation. These programs have become a priority and Itenas' policies, which are outlined in the Master Plan for the Research Development and Community Service of Itenas 2020-2024.
Cleaner and More Affordable Energy Program
Since 2018, Itenas installed a modest capacity solar power plant of a 1,000-Watt peak, utilized as a research and education facility for the academic society of Itenas as well as for teachers and students from the surrounding schools. This has been regarded as part of the institute's community services and capacity-building program. The institute contributes to showcasing renewable energy uptake to support the Sustainable Development Goals (SDGs) set up by the United Nations, especially the clean energy implementation. The solar panel was installed on the rooftop of the Faculty of Architecture and Design building.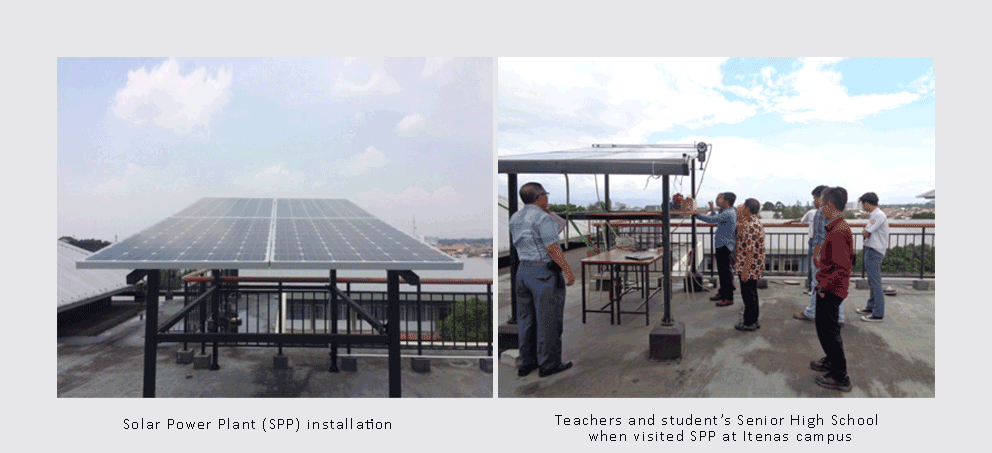 In its 3 years of the operation period, this system has been generating a positive impact on the environment, especially in terms of reducing greenhouse gas (GHG) emissions. An overview of GHG emission reductions from this solar-based power plant of 100 Wp, for the period of 9 January 2018 – 15 September 2021, is shown in the following figure: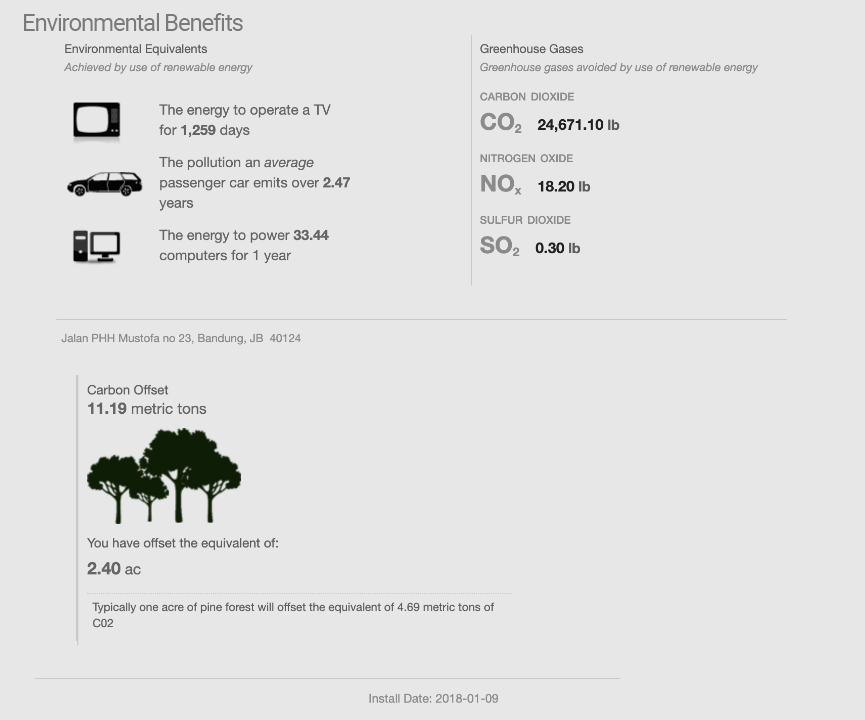 Reduction Green House Gas (GHG) emission as an impact of 100 Wp SPP, for the period January 9, 2018 – September 15, 2021.
In addition, on the rooftop of Building 1, a solar panel system installation which is also known as a research facility for lecturers, was also installed, the long-term target for this installment is to develop green and smart building concepts for the purpose of energy efficiency and conservation.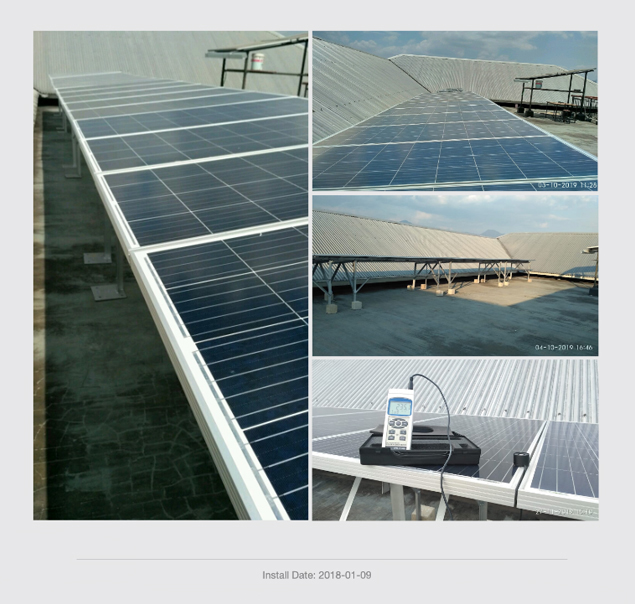 Itenas's Community service in Karyawangi Village was aimed at the improvement of security systems and increasing knowledge of technology advances for rural communities.
Implementation of smart security technology on camera will generate a soft file in the form of a photo or video recording which performs that can be used as evidence when a crime occurs in the environment. The recorded photos and videos can be accessed via the Telegram app on a smartphone. Solar Power Plant (SPP) serves to recharge the battery as the power supply of the system.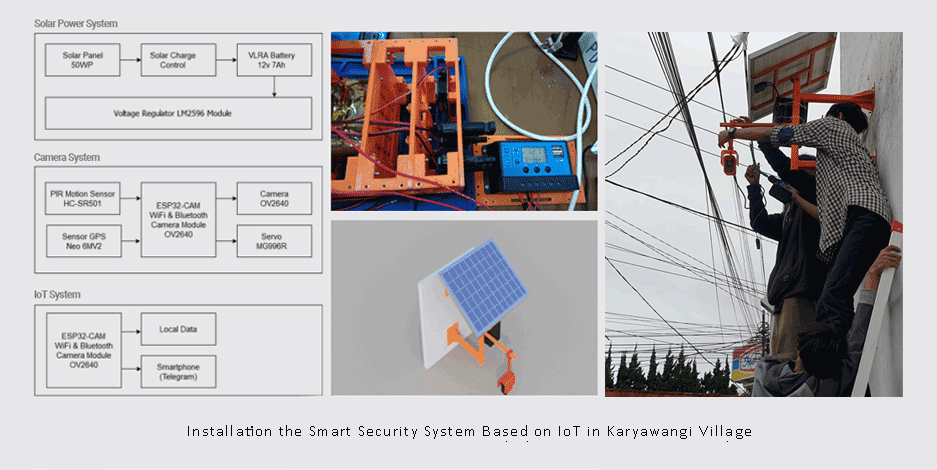 Electric Vehicle Development Program
Itenas is the first private university in Indonesia that has been successfully designing and fabricate a crossover electric car. So far, electric car development projects have been dominated by state universities with research costs ranging from 3-5 billion rupiah. The crossover type of electric car developed by Itenas was carried out with lower costs, only about 1 billion rupiahs for three years. Lecturers are assisted by students from various multidisciplinary fields at Itenas who have been collaborating to produce an electric car.

Evhero Electric Crossover is the first electric car designed by Itenas which was launched on November 15, 2017. Then, from May to August 2018, Itenas completed the second electric car, the V8 Vadi Electric Sportscar. An electric sportscar only takes 101 days to complete. This sportscar project was made possible by a great collaboration between the entrepreneurs and Itenas. The car was officially launched in early September 2018, in a joint event with Itenas' partner, V8 Soundsystem.
In September 2018, Itenas launched the MASAGI Rural Car, a collaboration with West Java BP2D. It was launched at the National Seminar on 25 Years of Design Education at Itenas. After that, Itenas continued working by launching the Itenas "Sergap Senyap" Electric Car, and the latest Itenas innovation is the Itenas 3-wheeled Vehicle Conversion, which has a 3-kW electric motor and a 60 V, 100 Ah battery.
Water Conservation Program
Itenas has been actively involved in scaling low-cost sanitation for all Indonesian villagers by the 2027 program under a strong collaboration with Safe Water Gardens (SWGs), a global leading organization in sanitation development. The institute is taking part in implementing SWGs technology adoption in Nagrak Village, Kabupaten Bandung, West Java Province. This project is also sponsored by Rotary Club. The objectives of this activity are:
1. To install 30 complete sanitation systems, including SWG, renovate or build toilet & shower and kitchen sinks.
2. To plan this milestone event together with the village people.
3. To establish a full transfer of ownership over the Safe Water Gardens.
4. To engage the whole village in the transformational nature of the project.
5. To include public education on how good sanitation habits connect to the 5M health protocol to eradicate the COVID-19 disease chain

Itenas plays a crucial effort to engage the Indonesian government aboard through the City Environmental Protection Agency, Housing and Land Office, Ministry of Public Works, etc. Under the leadership of Dr. Iwan Juwana (Environmental Engineering Field of Study), several activities have been conducted including the engagement of students to conduct the survey and provide training to the local community on the issue of sanitation and solid waste management. The idea is to exceed the original project objectives and to deliver a full W.A.S.H (Water, Sanitation, Hygiene) solution to all 91 families who will be connected to an SWG. This initiative would provide a chance to deliver running water, clean drinking water and safe sanitation to all 91 families, and it is expected that the required budget will be much more affordable by adopting this kind of technology. Solid waste recycling is also one important part to showcase to society. One unit of SWG technology is planned to be installed around the Itenas campus.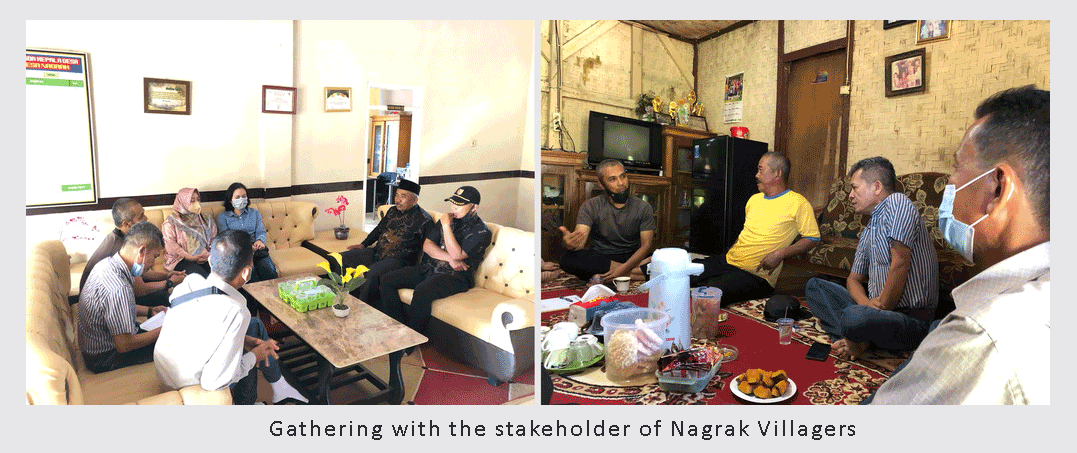 3 R Program of Solid Waste Management
Itenas well supports good practices of the 3R (reduce, reuse, and recycle) implementation in managing its solid waste. Separation of waste at the sources has been facilitated by providing two bins (differentiated by color) for organic (green) and inorganic (yellow) in almost every corner of the campus. A transfer station was constructed inside the campus and collected organic waste has been transformed to compost. Itenas concerns on the generation of food waste and students are actively involved in several campaigns to reduce its generation. The trash chopper machine was designed and made as an outcome of a RISTEKDIKTI-funded research project.
Air Pollution Compliance Inside Campus
Itenas received a grant from Particle Plus Co Ltd, USA, for two units of particulate matter counter. The devices have been used to measure air quality inside the campus as well as inside classes. Air quality compliance has been assessed regularly to ensure that academic society breathes clean air inside the campus. Itenas realizes that deteriorated air quality inside the campus is a strong signal of violation of the low carbon principle, therefore stronger efforts should be done to reduce fossil fuel consumption inside the campus.
Transportation Policy Link
Parking management in the campus has been outsourced to the experienced company. The institute designs movement flow in campus so that car accumulation/over parked can be avoided. Large parking area of 8,640 m2 can accommodate many cars and motorcycles and the institute strictly limit the cars allowed to enter the campus below the maximum capacity.
From Alumny for Sustainable Developments
The long-established Itenas Architecture study program has produced many architectural works that are oriented towards green building. One real contribution to development that has been made by alumni is through the publication of a collection of 100 8089 Architect's Works from the Itenas Architecture Alumni Association, the majority of which put forward the concept of green building.